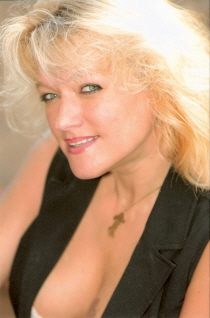 --narration by Tony Pomykala
We were driving somewhere around New York City in the autumn of 1982 in our motor home when Killer Elite (Anita) came up with a spontaneous ad for milk. This is classic.
SassySandi.com
Videotape highlights from touring with the Chicago Knockers.
Click for the homepage or your
back to the Chicago Knockers Scrapbook.
Click to return to the Video Directory.
Killer Elite (Anita) -Anita does a spoof on a Milk ad.- September 1982 -Downloadable 3.91 MB