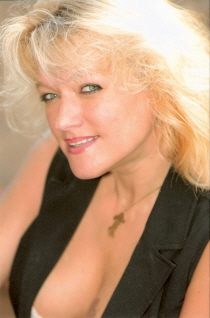 --narration by Tony Pomykala
This cute clip opens with my sister, Sassy Sandi, whispering into her horses ear, pleading for a smooth ride in a few minutes.
It ends with a ranch hand and a calf evading him.
SassySandi.com
Videotape highlights from touring with the Chicago Knockers.
Click for the homepage or your
back to the Chicago Knockers Scrapbook.
Click to return to the Video Directory.
The Horse Whisperer - Scottsbluff, Nebraska - March 1982
-Downloadable 10.1 MB